Sadie 12/1/03 – 10/13/17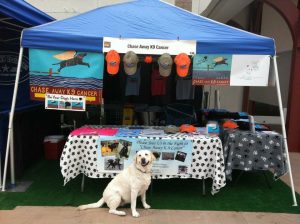 A special girl, never to be forgotten. Sadie was the faithful and loving companion to Cindy Lowry for 14 wonderful years. Her career included being a Therapy Dog, a Dock Jumping Girl, a Professional Narcotics Detection Dog and a Chase Away Team Member for 10 years representing the SoCal area. If you're from SoCal and you go to dog events, then you have met Sadie and Cindy.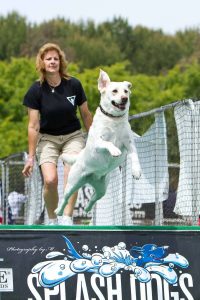 Sadie was a K9 cancer survivor she fought the good fight for many years but was recently released to wait at The Bridge for her forever companion Cindy after developing heart issues. She will be missed by all that knew her. Sadie was a smart girl who always kept her eyes on Cindy, a bond that will never be broken. She lived an amazing and wonderful life.
Thank you Sadie for all your love and commitment to helping raise donations and K9 cancer awareness.  You will never be forgotten sweet girl.
May you Rest in Peace Miss Sadie, your work here is complete.