There are all kinds of heroes and we'd like to recognize our business and corporate heroes who support our cause. We are very fortunate to have several businesses dedicated to Chase Away K9 Cancer. We are very thankful to the companies listed below for allocating a portion of specific proceeds to the campaign. Please consider these other opportunities to support the Chase!
---

VetriScience® Laboratories, the makers of GlycoFlex®, is a proud sponsor of Chase Away K9 Cancer and their nationwide efforts to find a cure for canine cancer. Through product donations, education about our clinically proven pet supplements, DockDogs Team GlycoFlex® sponsorship, and continued event support, we can help make a difference in the lives of dogs suffering from cancer. Together with Chase Away K9 Cancer, VetriScience® is dedicated to helping canine companions live healthier lives every day.
---
HempMyPet is proud to support the Chase Away K9 Cancer fund through their sponsorship of Team Aerosniff and their competitive dock diving dogs. With our unique line of organic hemp-infused pet products, the partnership is a natural fit. The line is designed to promote a better quality of life in dogs through their all natural ingredients. HempMy Pet's partnership with Team Aerosniff lives out of their mission to help animals live the happiest and healthiest lives possible.  Use Discount Code CHASEAWAY to save 10% on every purchase at https://hmpclick.com/chaseawayand an additional 10% will be donated to Chase Away K9 Cancer.
---
Menopaws Agility
Check out the great stuff from Menopaws and when you make a purchase at their booth at agility trials they will donate a dollar per purchase to Chase Away K9 cancer. They have a great line of handcrafted jewelry, gifts, and t-shirts and be sure to thank them for their support of Chase Away K9 Cancer.  Pat's great products are also available online so please show her your support !!
---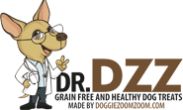 DoggieZoomZoom(DR DZZ) is proud to offer ALL our support to Chase Away K9 Cancer.  Dr DZZ is committed to offering high quality,  grain free CBD Cookies using local ingredients and containing up to 5mgs of 100% Full Spectrum CBD oil in each cookie! Dr DZZ wants to provide the best quality of life for your pet.   http://www.doggiezoomzoom.com/
---
---

We love the custom dog tags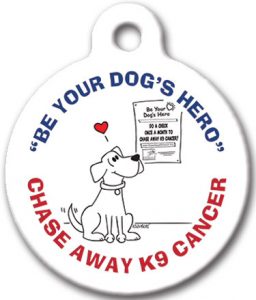 that are shared with us from our friends at DogTagArt.com. If you are looking for some fun stylish bling please check them out and tell them that "Chase Away K9 Cancer" sent you.  Here are just a couple of the cool tags they have shared with us, go ahead  and have them dial up something special for you and your pups!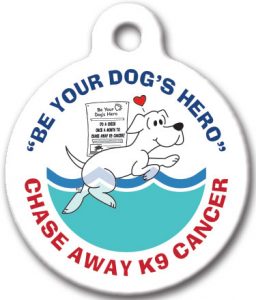 ---
 Photography by M
Marilyn and Marty Barrett specialize in photographing dog sporting events such as agility trials and dock diving contests.
In honor of the two dogs they lost to cancer, Dusty and ShyAnne, they are donating a portion of their proceeds to Chase Away K9 Cancer.
To see if they will be at an event near you, or to schedule them at your event, visit Photography by M's web page
Thank you, Marilyn and Marty, for your ongoing help to Chase Away K9 Cancer. We know that Dusty, ShyAnne and Dunkin are very proud!
---
Seattle Pup Magazine is a publication of Brindle Press, LLC. We are a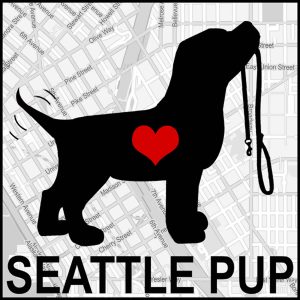 community-based, Northwest-centric, canine-lovin' web zine and dog resource hub. Love Dogs? We specialize in LOCAL! Do you run a pet-centric business? Contact us about advertising on our website: www.seattlepup.com! We dig Seattle and Washington State dog events, dog-friendly restaurants and cafes, and dog parks! "Did someone say 'DOG PARK'?" We got a MAP for that! Visiting? Seattle is a travel destination and visitors from around the world visit the northwest. Our website has suggestions for lodging and for places and parks to check out with your pup! Are you a kid or do you have kids in your life? Seattle Pup Kids is full of fun activities that are kid-created and kid-approved.
Do you speak English as a second language?Seattle Pup Magazine is the first magazine in town to actively search out and encourage writers of languages other than English to join us!
All languages and ages  are encouraged to submit articles for review! WOOF!
---
Does Your Business Want to Get Involved?
If you own a business and would like to help or if you are interested in corporate sponsorship, please contact Cera Reusser at chaseawayk9cancer@gmail.com