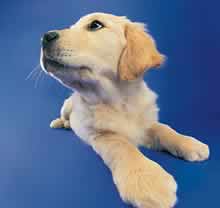 The Chase Away K9 Cancer is committed to providing resources for people who have companions battling devastating diseases such as cancer. We will post various resources on our site as we choose but at no time do we endorse or validate any information found beyond our website.
The content provided on this website is for informational purposes only and not intended to replace the advice of your veterinary professional.  Please seek the advice of your veterinary professional before proceeding with any treatment or therapy.
Chemotherapy Testimonials
Does your dog need chemotherapy and you aren't sure what to expect? The following are some testimonials written by actual dog owners in regard to their pets' chemotherapy experience. However, all patients are unique and we urge you discuss treatment and possible side effects with an Board-certified Oncologist.
Josie
Piper and Vince
Bailey
Biscuit
Here's more good resources to help keep your pups happy, safe & healthy
Home Safety Guide for Pet Owners
http://www.expertise.com/home-and-garden/pet-safety-guide
Pet Hiking Safety Tips
http://www.aspca.org/pet-care/dog-care/hiking-safety-tips
Keep Your Dog Safe In the Summer
http://www.cesarsway.com/dog-care/dog-health/How-to-Keep-Your-Dog-Safe-In-the-Summer
Dog Water Safety
http://pets.webmd.com/pets-water-safety
Dog Tip: Household Hazards, Poisons, and Safety
http://www.paw-rescue.org/PAW/PETTIPS/DogTip_HouseholdSafety.php
Dog Food Expose
https://www.rover.com/blog/dog-food-expose/
Dog Toys: How to Pick the Best & Safest
http://www.humanesociety.org/animals/dogs/tips/dog_toys.html
 Great Article : Understanding the Benefits of Pets for Kids