MACH 6 Danser Swilla Corey, CDX, RE, TQX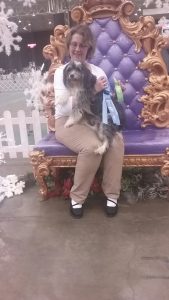 June 13, 2005 – Jan. 9, 2017
He was my special boy. I waited a very long time to get a Tibetan Terrier puppy & he was wonderful. A fun-loving happy boy who always wanted to be with is mom. He was the apple of his grandma's eye. He competed in agility, obedience & rally and was quite the character in the ring.
He loved going for walks & cuddling!! His grandma passed suddenly in July, 2016 and a few short months later ( October, 2016)  he was not feeling well. After taking him to a vet that said it was just intestinal parasites, I took him to PVSEC the following day, I was not comfortable & knew something was wrong. He had emergency surgery for a bleeding mass, which histopathology  showed was Hemangiosarcoma. I took him to OSU & started chemotherapy & continued it in Pittsburgh at PVSEC. In December at his restaging they told me had some regrowth & lymph node involvement & changed his protocol. Through it all he went for walks, played & had a great Christmas unwrapping his many gifts. He even continued to go to rally & agility shows as long as his white cells were ok.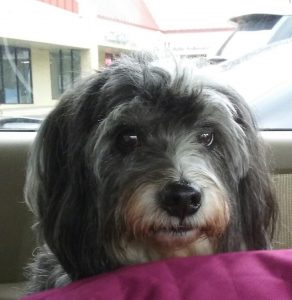 Unfortunately, the weekend of Jan. 8th he did not eat well & seemed slightly tired. I took him to PVSEC on the 9th when he stopped eating & the ultrasound showed he was now full of Hemangiosarcoma & it was pressing on his ureter, he was very uncomfortable & was given only a few days. I knew that he needed to go see his grandma & made the difficult decision to let him go that day. He passed peacefully in my arms & is dearly missed.
……. Love always Mary
_____________________________________________________________
I am always honored to be able to share the stories of amazing 4 legged family members that have been sadly lost to k9 cancer. Chase Away K9 Cancer will alway continue to fight for, honor and never forget any of our lost loved ones.   Mary and her dear friend Elaine contacted me before Cori was lost asking how they could help spread k9 cancer awareness. Here is a flyer to help spread k9 cancer awareness along with sharing their love to help others. If you are in the West Alexander, PA area on May 6th, please join them at the Pet Expo !!!