Sierra earned her NADAC Agility Trial Champion (NATCH)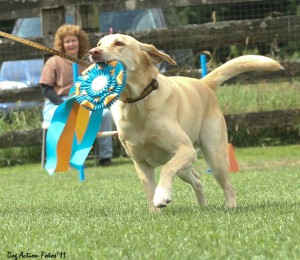 title in August 14, 2011 and her Canine Performance Events (CPE) Agility Trial Champion title (C-ATCH) in May 2012. At the June 2012 CPE National Event in Ridgefield, Sierra also earned a Perfect 200 Score award or 9 out of 9 qualifying runs with no faults; only 11 dogs earned this award. She also earned awards for reserve High-In-Trial for 20″ Veteran class and a Second Place for Overall Games class for 20″ Veterans. Sierra wanted to gain enough points for her AKC Master Agility Championship title: MACH, but alas it was not to be; she was so close.  Sierra also liked to compete in rally.  Sierra's official name was NATCH C-ATCH Sierra MXS, MXJB, XF, TN-E, WV-O, TG-O, RN, CGC.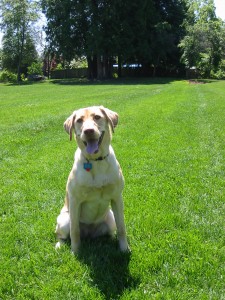 These titles are so special for us because in January 2010, Sierra was diagnosed with a mast cell tumor in her rear thigh. We didn't know if she would live, much less walk or do agility.  Well, she came through the operation with flying colors – but only one year later was diagnosed with a fibrous tumor. While this was not life-threatening, it was growing so fast, if we would have waited to remove it, it may have spread to other areas of her body and become inoperable, limiting her mobility. Luckily, again, she sailed through the operation like a trooper. Unfortunately, Sierra was diagnosed with disseminated histiocytic sarcoma, a particularly aggressive form of cancer, on her 9th birthday in October 2012. Sierra immediately started on chemo and passed away only 17 weeks later of sepsis (because her immunity level was so low), after putting up a valiant fight.  She was only nine years old.
We would like to thank everyone in the dog agility community who donated to Chase Away K9 Cancer and the Morris Animal Foundation in Sierra's name at our club's CPE agility trial in 2013.  We miss our little girl very much!  Mel