Check this page for upcoming events and trade show information, also you can always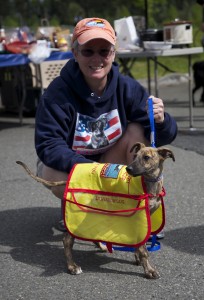 find a donation dog working the crowds all year long at Dock diving events across the country so please share a dollar or two with these hard working pups and help us "Chase Away K9 Cancer"
Chase Away K9 Cancer is a division of the National Canine Cancer Foundation and Chase Away K9 Cancer is 100% volunteer run and we do our best to make 100% of the profits from merchandise sales and donations that are received go to help fund K9 cancer studies and to raise K9 cancer awareness. No one gets paid, we all do this for the love of our dogs. Together as a great dog loving community we are making a difference in our pets lives. If you have any ideas that you would love to make happen we can use all the help we can get. I have a full time job along with three lovely labradors along with a loving husband that take up a lot of my time. But I always find time to answer emails and phone calls along with trying to run a few local events a year along with attending other events with my pups and getting out in the crowd helping to spread the word of K9 cancer. Please join us in our fight and drop me an email anytime if you have another great idea you would like to make happen. Thank you, Cera
---
Chase Away K9 Cancer / Twin Lakes Park / Greensburg PA / June 25th 2017 / 11am to 4pm
Pavilion 5 Upper Lake
$15 Donation includes :  A hearty picnic & refreshments, plus door prize chance.  (children under 6=free) Awesome basket raffles and 50/50  Tickets sold separately.
Click on flyer to get better view.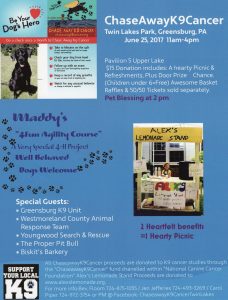 ---
Pet Expo / West Alexander Fairgrounds / May 6th 2017 / 10am to 4pm / 116 Rt 40W, West Alexander, PA  15376
Please plan a fun day with your doggies and join Mary & Elaine as they have a fun day planned for you and your best 4 legged friends.  There will be Demos in Obedience, Rally and Agility. Also a photographer will be on site to get that perfect photo of you and your Doggies !! You can go to the Doggie Spa and get your their nails done along with a fun Raffle, Games, Baked Goods and so much more !!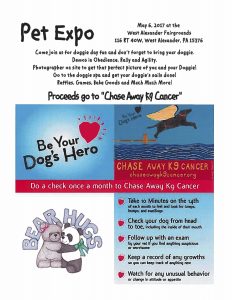 click on flyer to get a better view
This event is in honor of Cori & Kyrie, Mary & Elaine's beautiful dogs sadly lost to cancer this year.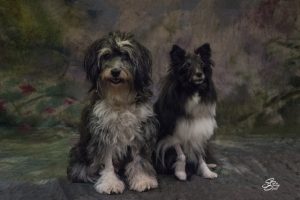 "Believe in Love at First Sight Look into your Dogs' eyes."
________________________________________________________
If you are on the East Coast, make plans to attend the 7th Annual Vetri-Science Chase Away 5K / we will have a big announcement on the 2017 event soon !!!
Join us for this family fun and run to help us "Chase Away K9 Cancer" Run or walk, with dogs or without. (Don't want to walk all 3.1 miles? We won't tell if you won't) But please stick around for a chance to win some great prizes from our sponsors.
Vetri-Science, Peak, BEVS, Pet Food Warehouse and Play Dog Play.
THESE SPONSORS ROCK !!!
Event link coming soon !!!!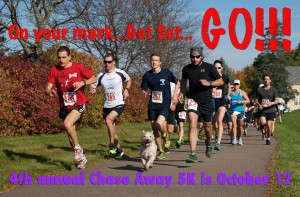 ---
If you are on the West Coast Please Mark your Calendar and plan to come out and join us October 15th 2017 for the 4th annual Vetri-Science / GlycoFlex 4.5k-9 Run / Walk for a Cure at Green Lake Park – Seattle Washington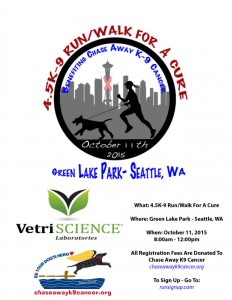 https://www.facebook.com/k9runwalkforacure
Event Info:The Start/Finish line is located on the east side of the Green Lake Community Center by the Arch. Bib number and T-shirt pick-up opens at 7am with the run/walk starting at 8:00am. When the race starts, runners/walkers will travel one clockwise loop around the Green
Lake Trail. Dogs are encouraged to run/walk with their humans. Please remember to obey park rules, dogs must be on leash at all times and pick-up after your dog.
Race Description:This Run/Walk is a fundraiser to benefit a division of the National Canine Cancer Foundation, the Chase Away K9 Cancer fund. Both dogs and their humans alike are all welcome to join us in raising awareness for K9 cancer; all of the race fee will go directly towards canine cancer research. Be Your Dog's Hero and sign-up today!
we will post the sign up link as soon as it goes live 🙂
---
---
Updated information coming soon for these great events set to be held again in 2017
 "Chase Away K9 Cancer Twin Lakes Picnic" held from 11am – 4pm at Twin Lakes Park – Pavilion 5 Upper Lake Greensburg, PA 15601. Please contact Carol Piper 724-972-3754 or Jennifer Jeffries 724-493-3269 or Bev Floom 724-875-1055 for more information also check them out at "Chaseaway K9 Cancer Twin Lakes Park on Facebook.
These lovely ladies are hard at work organizing this years event and I can't thank Susan, Carol, Jennifer, Bev, Mary and all the wonderful volunteers enough for all the hard work they are putting in to make this years event even more special. Last year they hosted a wonderful event and I can't wait to hear how it goes this year.
Mary who started the Chase Away Pittsburg walk will be putting her amazing fund raising efforts into helping at the Picnic this year, so those that were able to attend the walk please mark the date and join the picnic event this year.
Thank you Mary and all the wonderful volunteers enough that helped to raise over $40,000 the past two years hosting the walk. Chase away is a labor of love and when folks have the time to donate their time and efforts to help they do and I appreciate everyones efforts all the time.
_________________________________________________________
Triune Agility Club of Lawrence, KS 
Chris and friends are already talking about what they are going to do in 2017. Thank you one and all for all of your support !!!
"Run Again" to Support Chase Away K9 Cancer
The Triune Agility Club supports the work of Chase Away K9 Cancer to find a cure for canine cancer. Through the work of Chase Away K9 Cancer, many of our dogs will be able to live longer, healthier lives. Triune Agility Club is hosting a special event on Friday August 30 so we can raise money for Chase Away K9 Cancer, and at the same time, owners can enjoy another run with their best friends – an opportunity to honor our retired and ill dogs that have given a lifetime of devotion but are no longer able to compete. The Run Again will take place immediately after the conclusion of the trial on August 30.
Only unentered dogs will be able to participate in the Run Again. With a minimal donation to Chase Away K9 Cancer, unentered dogs are allowed to run any part of a special JWW course at any height including with bars on the ground. Each dog and handler team receives a large rosette in honor of their support of Chase Away K9 Cancer.
The entry fee is a minimum $15.00 donation to Chase Away K9 Cancer. The entire entry fee/donation will be donated to Chase Away K9 Cancer to benefit canine cancer research. Please fill out the form below and send with your check made out to Chase Away K9 Cancer to: Chris Brewer, 1210 Hamlin Ct, O'Fallon, IL 62269. To ensure rosettes for all teams, please submit your entry by August 14. All entry fees/donations are tax deductible.
---